Books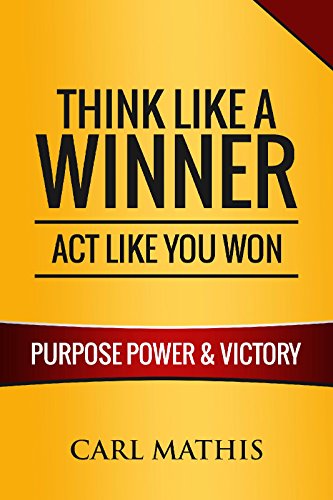 Think Like a Winner, Act Like You Won: Unleashing POWER, PURPOSE, and VICTORY in Your Life
Are you fed up with not getting the results you want from life?
Do you want to know what it feels like to taste success in every area of your life?
If you are, then it's time to make a stand, start believing in yourself and Think Like a Winner, Act Like You've Won.
Inside these pages, you are about to discover yourself. You will learn how you can achieve the success that you've always dreamed of, just by making a few positive changes to the way you act, such as:
Making up your mind
Taking action
How to think like a winner
Developing your character
Forming good habits
And more…
Many self-help books go into great detail about how you can attain success. Think Like a Winner, Act Like You've Won shows you exactly how it can be done in the most concise method you have ever encountered.
Without wasting more of your precious time and without expending vast amounts of effort, you can now be the success you always wanted to be.
Get your copy of Think Like a Winner, Act Like You've Won now and start believing in yourself today!

---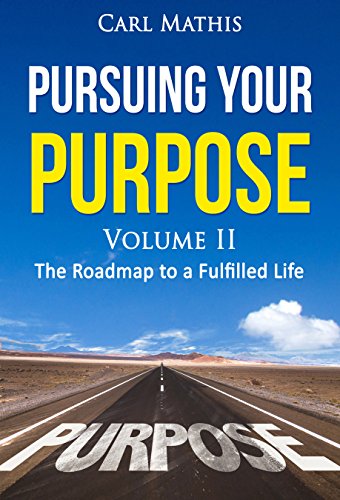 PURSUING YOUR PURPOSE:
The Roadmap To A Fulfilled Life
The happiest people on earth live a life of purpose.
What can you give up to become who you were meant to be?
How can you embrace the change needed to live your fullest life?
Is there a secret path, a roadmap that will make your life easier?
Pursuing Your Purpose Volume II : The Roadmap to a Fulfilled Life is a truly life-changing book, one that will lead you to your soul's desires and to a complete and balanced life.
With this revelatory guide from Carl Mathis you will be both empowered and equipped to fulfill your destiny, achieve lasting happiness, and to the make the contribution to the world that only you can make.

---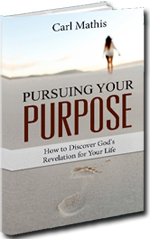 PURSUING YOUR PURPOSE
How to Discover God's Revelation for Your Life
We are each born naked into mortality, totally dependent on parents and others to provide for our basic needs. From that first, air-splitting cry until the day we lay our physical bodies down, we march a path, winding our way through uncertainty, unforeseen challenges, and all that life has to throw at us. It is not an easy task, but it can be as rewarding as you want it to be.
There are few gifts bestowed to man at infancy, and none greater than the right to choose. The exercising of our 'free agency' is a fundamental principle of life. It governs our day to day existence: where we go and who we become…but do we have a destiny. Is there a plan for each of us, a journey laid out by our Creator that we should walk?
The answer to that oft posed question is – yes! God may not care what you wear or even the job you choose for yourself, but He is concerned about how you nurture your soul with the decisions that you make. There are lessons to be learned through this mortal sojourn; some through hardships and others through life experiences. However, you are not alone.
The still, small voice that whispers to your heart and mind is God's way of prompting you with help and assurance. It is a conscience, a moral guide to bless your life with direction. Through the inspiring words of writer Carl Mathis discover how to hear, and then recognize that divine direction. We all have a purpose, discovering yours is part of life's many gems.

---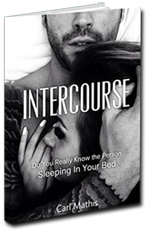 INTERCOURSE
Do You Really Know the Person Sleeping In Your Bed
Times have changed, spurring a sexual revolution, where the giving of one's body to another is expected, rather than a gift. Such attitudes have led to problems for both men and women: unwanted pregnancies are rampant, sexually transmitted diseases are common place, and intimacy no longer brings commitment and lasting relationships.
Should there be more to intercourse than sexual attraction, the need for release, and a sense of being needed? Writer Carl Mathis examines intimate relationships through the eyes of someone who knows and understands God and his desire to nurture our souls. Giving oneself to a higher power – mentally, spiritually and physically – is akin to intercourse. Being totally invested in a relationship, whether with a lover or God, builds trust, love, and perpetuates happiness.
In this timely guide, Carl is asking us to consider our relationships. Who do you give yourself to freely…and why? Are you selling yourself short? Your body and soul are precious gifts, and as such, should be shared with only those who are deserving, caring, and able to return your love.
Remember, beauty is far more than sinewy muscle, tight curves, and sexual appeal. It is strength of character derived from sincere concern and care for another human being. It is deeper than any orgasm and more far reaching than any promise made in the heat of the moment. Download this book and take some time to examine your relationships and determine to live true to yourself, your principles, and a commitment to God.

---
LIFE IS WHAT YOU MAKE IT
Carl Mathis wasn't prepared for the devastation the loss of his wife would bring to his life. He soon found himself grieving, struggling to make ends meet, and trying to raise his sons, who were also dealing with personal turmoil from the loss of their mother. After months of waiting for someone to rescue him, Carl had to face the inevitable truth–no one was coming. He realized that if he wanted out of the mess his life was becoming, he was going to have to do it himself. Join new author Carl Mathis in this motivational story about one man's struggle to put his life back together. Life Is What You Make It will teach you how to overcome any crippling situation you find yourself in and stimulate personal and spiritual growth by accepting the situation, taking responsibility, conditioning your mind, choosing to make right decisions, building a team, believing, and defining the new normal.

---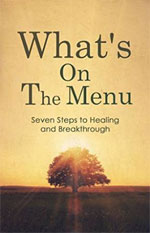 WHAT'S ON THE MENU
Steps to Healing and Breakthrough
Life, in general, is challenging. From the day we're born until the day we lay our mortal bodies to rest, our existence of learning, adapting, and overcoming is never-ending. It is akin to a rollercoaster ride that takes us to the peak of excitement, the thrill of achieved success and happiness, only to be rushed into the depths of doubt, uncertainty, and perceived failure. Learning to tame our lives and smooth out the bumps is at the heart of What's On The Menu.
If you've wondered why negative events just seem to happen to you or why roadblocks impede your progress, this book is written to help manage those obstacles. Solutions are available to combat the ills that may keep you down or prevent you from achieving your fondest heart's desire, but one must look and one must exercise hope and faith. Overcoming adversity does not come without the sacrifice of time, energy, and a will to actively take part in pushing towards success.
Carl Mathis is a skilled counselor and life-coach and he's written this timely guide to assist anyone with life's array of troublesome burdens. There is no earthly trial that cannot be overcome if one's desire is great, and the principles of The Menu are followed and applied. Weight loss, depression, anger, and so much more can be resolved and set aside when body, mind, and soul work together to put off the fiery darts of the adversary. Mind and spirit working in unison are a powerful team to achieve true joy and happiness.
The plan described in What's On The Menu is tried, tested, and perfect for anyone looking for peace and harmony. Put your feet on the path to healing, both body and mind, by purchasing this unique soul-freeing manual.

---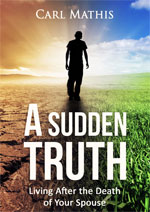 A SUDDEN TRUTH: LIVING AFTER THE DEATH OF YOUR SPOUSE
As you grieve, realize that this time in your life will not be forever. Things can be done to improve your life and to move you forward out of your grief.

---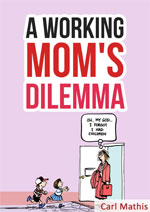 A WORKING MOM'S DILEMMA
Every mother wants to be the best kind of mother for her children. Almost anyone who is a mother desires nothing but the best kind of life for her children and family. However, in the world today, it isn't a new sight to see mothers having to desire these good things alone. Oftentimes, you will find mothers raising their children alone, struggling to balance from one to three jobs, to spending enough time with the children. And one of the reasons for such situations is the death of a spouse.

---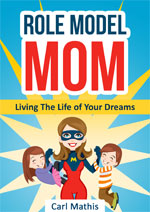 ROLE MODEL MOM: LIVING THE LIFE OF YOUR DREAMS
Mother's can't deny it: motherhood is truly a satisfying role and many women have said that this is the best job in the world.