Welcome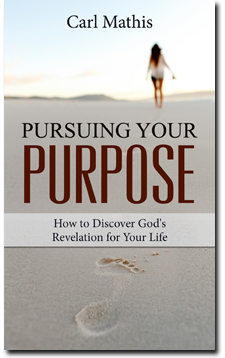 IN PURSUING YOUR PURPOSE CARL MATHIS SHOWS YOU HOW TO:
Release yourself from damaging relationships and debilitating fears, and move beyond your painful past.
Courageously face and conquer obstacles that may stand in your path to success.
Recognize and utilize your God-given potential to its fullest.
Set goals and develop strategies so that you may be all God wants you to be and fulfill that plan He has for you.